There are many reasons to journey to our island of a thousand treasures. To splash in warm, iridescent waters along pristine island shores. To dive ancient shipwrecks and virgin coral reefs. To sway to a soca beat, sipping local rum around a bonfire on the beach. St. Kitts is small enough to see in a day, and big enough to explore for a lifetime.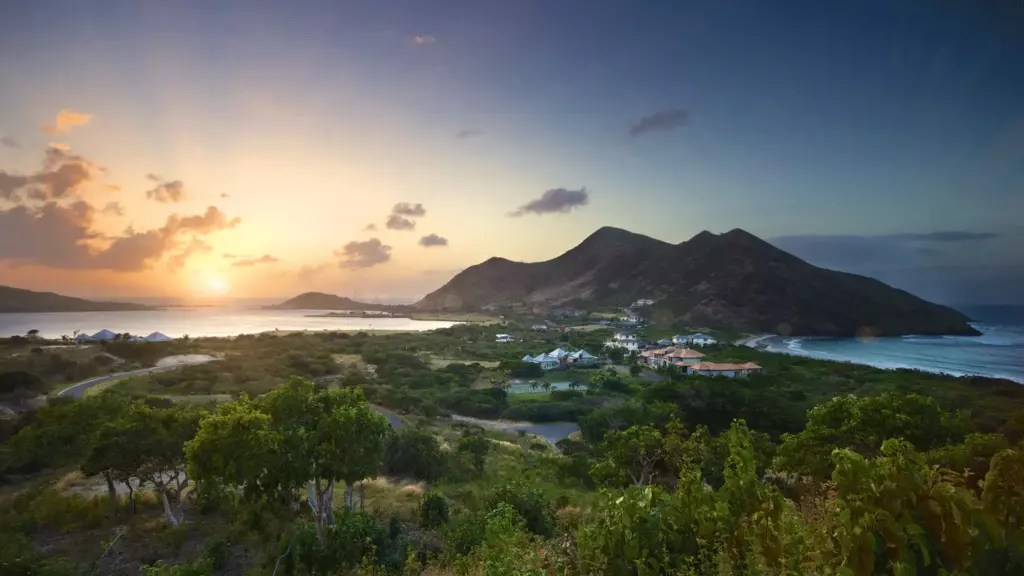 St Kitts, formally known as Saint Christopher, is known as "Mother Colony" and "cradle" of the Caribbean. St Kitts offers a vibrant culture, beautiful environment and is rich in history. Having a car while staying in St Kitts and Nevis gives you the freedom to explore all the islands have to offer with an intimacy that will create memories that you will cherish forever. Did you know there are over 250 recorded historical sites on the island?
Some Historical Places of Interest:
Brimstone Hill Fortress National Park – a UNESCO World Heritage Site
Carib Petroglyphs, Wingfield nr Old Road
The Circus, Basseterre
St Kitts Sugar Factory, Basseterre
Fairview Great House & Botanical Garden, Boyds
Independence Square, Basseterre
Charles Fort, Sandy Point
National Museum, Basseterre
Roman Catholic Cathedral of the Immaculate Conception, Basseterre
Romney Manor Gardens, Wingfield
St George's Anglican Church, Basseterre
Learn more about where to go in St Kitts here.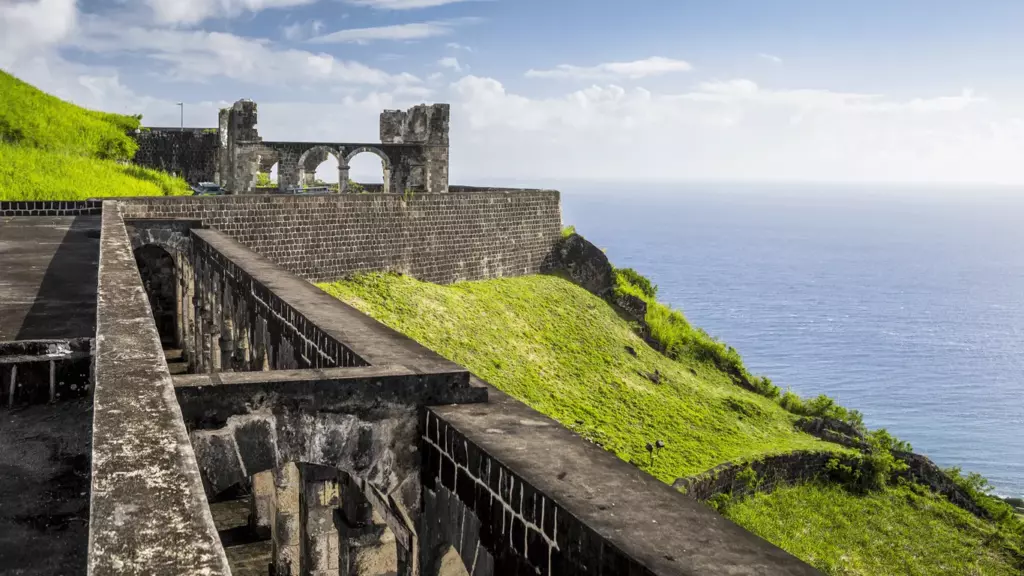 ABOUT ST. KITTS TOURISM
Rolling landscapes in a thousand shades of green. Shimmering aqua-blue waters lapping upon corrugated shores notched with secret white-sand beaches. The verdant peak of a towering volcano rising majestically above lush rainforests. Massive beds of offshore coral, teeming with fish of every stripe and color. What's not to love about the island of St. Kitts? Caribbean vacations don't get more breathtaking than this.
LIMIN" IN ST. KITTS
Our true Caribbean flavor and laidback feel are best understood through our quirky local expressions. Here's a quick guide to phrases you'll hear on St. Kitts.
KITTITIANS | (pronounced Kittishin) The name islanders call themselves.
NEVISIANS | (pronounced Neeveeshin) The name for locals on our sister island of Nevis.
LIMIN | the word for hanging out, chilling on island time or having a good time.
ME AARMM | Oh my! Really?!
WUK UP! | Gyrating dance specifically to sweet soca music.
DONKEY EARS | A long time.
M'AIN KNOW | I don't know.
PICKI NYEHGA | (pronounced Pickee Nayga) a child.
A LORD DOH | What a pity.
A WARM WELCOMING PEOPLE
Visiting St. Kitts is not just about tantalizing the senses; it's about following your heart. St. Kitts seduces you, seeping into your soul with every day that passes. You see it in the beautiful faces of school children, waving back at every admiring passerby. You feel it in the warm and welcoming smiles that greet you wherever you go. The most enchanting quality about St. Kitts is undeniably her people.
Once known as the gateway to the Caribbean, St. Kitts beguiles all the senses. From the sweet perfume of wildflowers said to hold the spirits of beloved family members, bringing their memories to life to the aroma of a smoky sizzling barbecue on the beach. You'll taste it in the carefully prepared fresh fish, abundant tropical fruits and every delicious dish of Caribbean cuisine set before you. You'll hear it in the pulsating sound of steel drums or local soca and reggae artists, who define our native sound.
STEEPED IN HISTORY
You'll love our stories, too. How St. Kitts was once known as the Gibraltar of the West Indies for its domination of 18th- century colonial battles. How the island rose to become the world's leader in sugarcane cultivation, an inspiration for the industrial revolution in the process. How a former slave-ship-captain-turned-preacher was inspired off our shores to write the beloved folk song, Amazing Grace. And how explorer Christopher Columbus was so taken by the island's natural beauty and saintly shape that he named it after the patron saint of all travelers, St. Christopher. (Little did he know, somewhere along the line the baptismal name he so reverently bestowed would be affectionately shortened to St. Kitts.)
When the time comes to say goodbye, you're sure to bring home sweet memories of our laid-back way of life of pellucid waters crowded with glittering rainbow fish and green sea turtles. Of chattering vervet monkeys and friendly families of mongoose. Of unforgettable sunsets and rainbows that appear out of nowhere. Of a place that dares you to follow your heart